Hello all! I'm now interrupting my photo like to talk about sewing! Yay!
First off, I'm not a black Friday shopper. I actually don't enjoy shopping nearly half as much as you all probably do. However, when Cyber Monday came around (I didn't know there was a such thing till this past Monday) I saw some good deals. For example, Jenny Chancey of Sense and Sensibility Patterns was having a 25% off sale. That is the biggest sale they have ever had that I can remember. So...I picked up two patterns. :-) The Regency Underthings Pattern
and the Girls 1780s Portrait Dress Pattern.
I hope to make my little sister a dress for Christmas and I have the fabric for a regency gown, but I want to make period correct undergarments first. I heard today that they shipped, so I'm super excited. :-)
And then I popped over to McCalls, quite by chance and saw that their $15.95 patterns were on $1.99...(That means butterick, and vogue too)so I got a couple. :-) I bought some to make costumes for my brothers/myself, a skirt pattern for me and a dress pattern for my little sister. :-)
Butterick 3072 - For my brothers. I don't know when we'll need them, but hey, they sure are cool!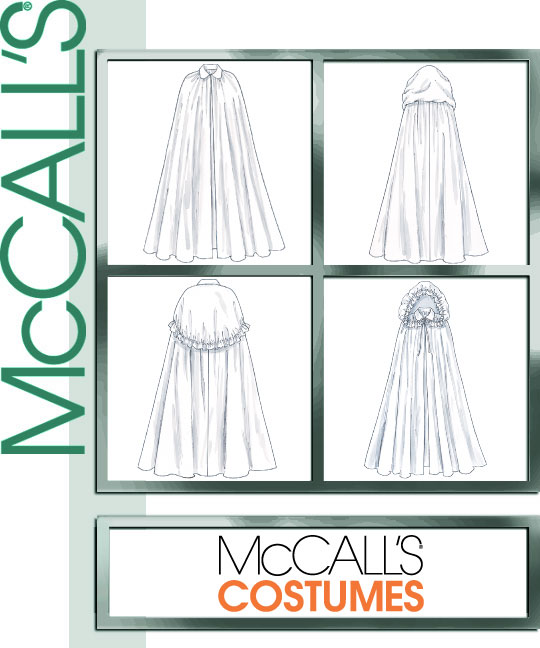 McCalls 4698- I've always wanted a cape...They work with all eras except our own. :-)
Butterick 5061-I was captivated by the nightgown in this one. I don't know why exactly.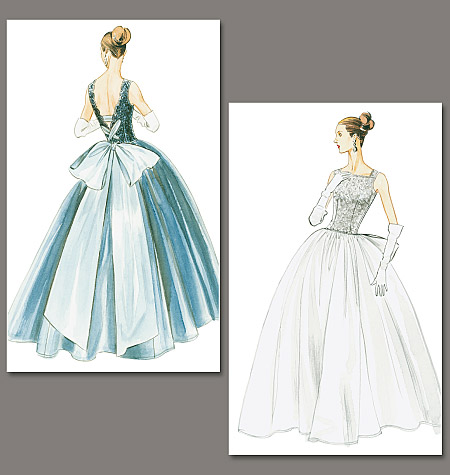 Vogue 8729- Ah yes. Vintage. :-) I'm in love with this full skirt and huge bow. I'm not a fan of low backs, but the high neck on this one almost makes up for it.
Butterick 3134-This pattern wouldn't probably have grabbed my attention, but one of my favorite bloggers, Olivia, over at Eager Hands can't say enough good things about it. So I've got to try it out. :-)
Butterick 4967-This was just to cute. I think the chiffon in the example won me over...:-)
Butterick 5371- And what is a dashing brother without his accessories? Worst case, or perhaps best case they won't want them and I can dress up as maid marian, or snow white from Once Upon A Time, or turn that belt into and awesome Prince Caspianesque Narnian belt? What think ye?
More sewing posts to come...After I finish all my school work! :-) So..Next Wednesday? Hehe. Just kidding. I'll post before then. Pinky promise...it just won't be sewing probably.